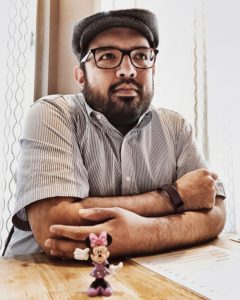 Randolph E. Zuniga is a producer and lifestyle photographer based out of Califas.
After waking up on his 30th birthday and realizing that he was not where he thought he'd be in life life, he started to wonder if he was alone in that sentiment; he picked up his camera and traveled around the US to find out. In hopes of inspiring others, Randy Z. started filming a documentary about turning 30 in 2015. While his film is currently in post-production,  Randy Z. wanted to continue the amazing conversations he was having with people about turning 30. In January of 2016 he launched Talk Thirty To Me® with Anthony Turgman; a podcast where they share their insights as millennials navigating life, love and the never ending pursuit of fulfillment in their 30s.
Since launching Talk Thirty To Me®, Randy Z. has produced 5 additional podcasts including Brown Girls Rising and Women of Worth, he has become a contributing writer for The Huffington Post, and continues his work with his award winning music production company, AG One Entertainment.